On any given day, shoe stores are packed with people wanting the best shoes they can buy to protect their feet. Well, dogs don't have that convenience, they just go barefoot. However, dog paw balm can help. It's a substance that you apply to the dog's paws to coat and protect them.
List of the Best Paw Balm for Dogs of 2023:
10. Paw Magic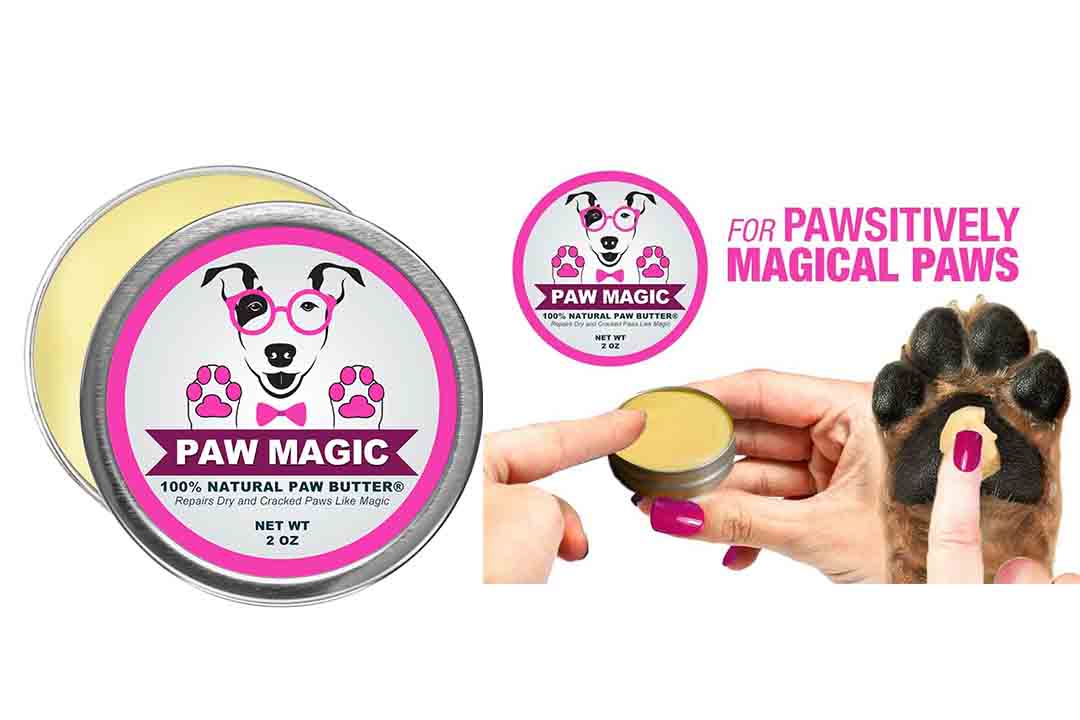 Premium quality salve and paw balm with organic shea butter, coconut oil, beeswax, and other natural oils. This will moisturize, soothe, and repair dog paws like magic. Specifically for dry paws caused by Hyperkeratosis or heat damage. Made in the USA. Non-toxic, natural, and hypoallergenic. Safe for dogs. Vet recommended. With regular use, you can say goodbye to rough, dry, cracked dog paws forever. The Happy Pet Company gives a 100% guarantee on their product. Simply, apply 2 to 3 times daily until the paws improve. Usually, 2 to 3 days.
9. The Blissful Dog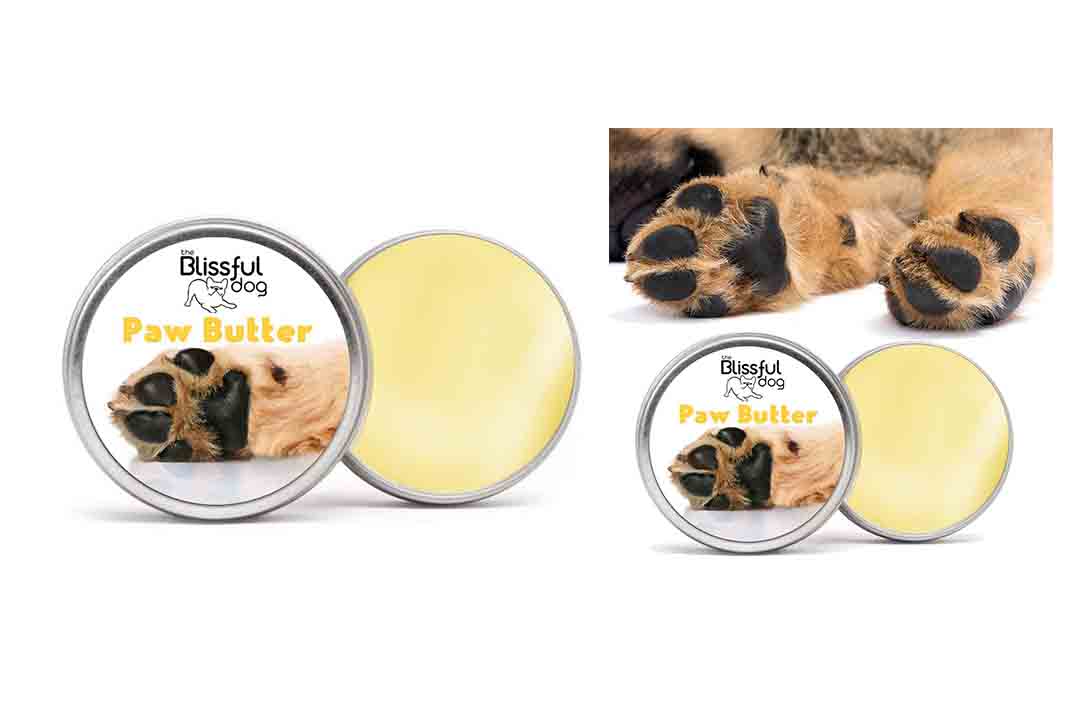 Made from all-natural ingredients: olive oil, coconut oil, almond oil, avocado oil, shea butter, cocoa seed butter, castor oil, beeswax, oil infusions of comfrey, chamomile, Saint Johns wort and calendula, essential oils, cypress, cedarwood, lavender, and ylang-ylang. It has a thick, dense texture to penetrate your dog's paw pad tissue. Non-toxic formulation. Individually handcrafted in Minnesota. Available in four tin sizes, for more hands-on application and three tube sizes, for more precision and less mess. Just massage the balm into paw pads 2 to 3 times daily for 1 to 3 days.
8. Vets Preferred Advanced Paw Pad Protection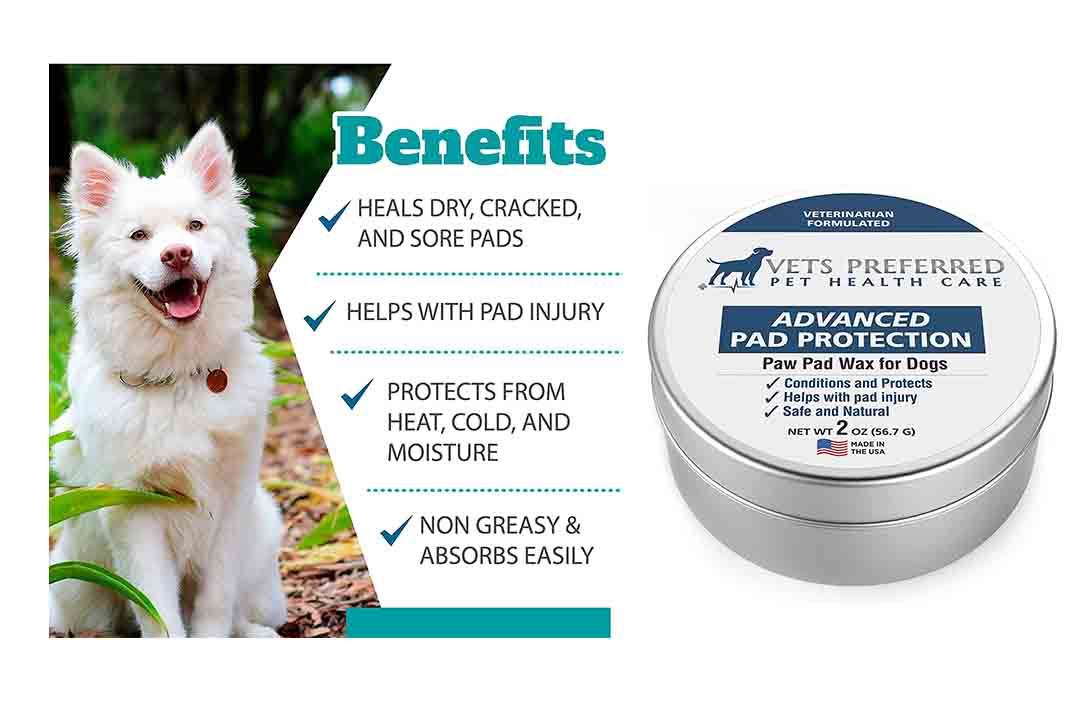 Made of beeswax, coconut oil, cocoa, shea butter, and other dog-friendly ingredients. Non-greasy, no toxins, chemical additives, or preservatives. Has a light, pleasant scent. Helps pad injury. Heals sore, dry, cracked pads. 30-day money-back guarantee. Veterinary grade. Provides protection from harsh surfaces. Moisturizes dry skin relieves irritated skin and speeds up healing in minor wounds. Locks in moisture and forms a barrier. Made in the USA. Spread a thin layer on pads and between toes or spread paws directly into the paw smoother balm.
7. Wash Bar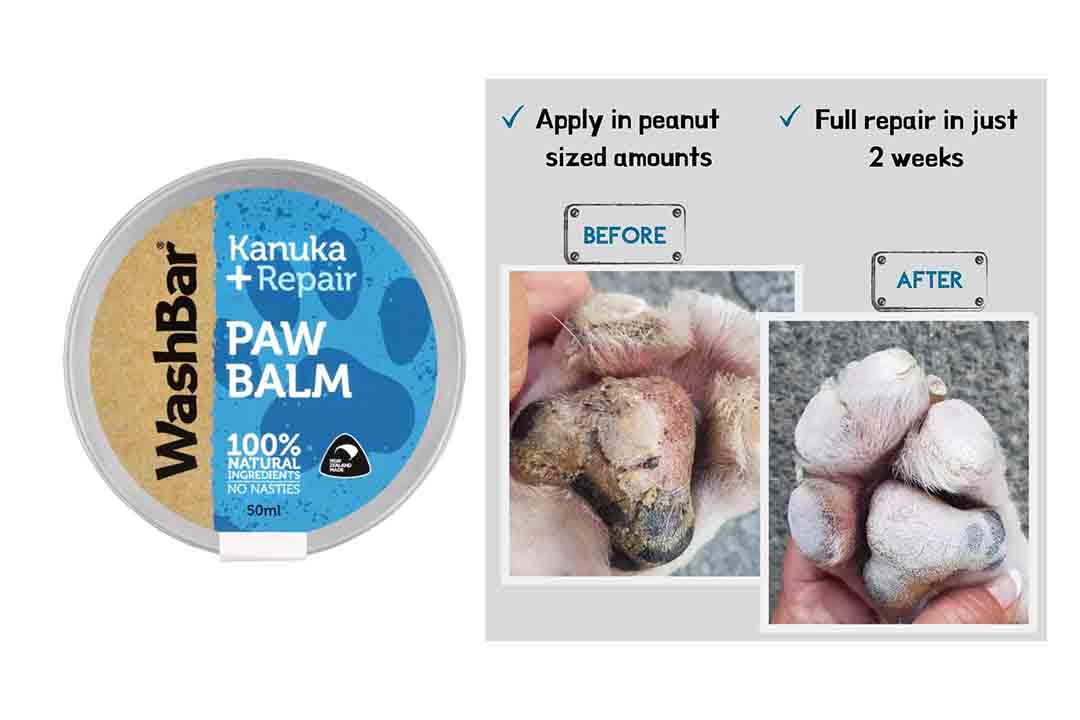 All-natural ingredients, including New Zealand's Kanuka Oil in an organic beeswax base. Suitable for hotspot and Hyperkeratosis treatment. Used to relieve rough, dry, and cracked paws. Outstanding moisturizer. Easy to apply and absorbs quickly. Use a peanut-sized amount to massage into the paws. Expect full repair in two weeks. Works on wrinkly breed skin problems also. Safe and non-toxic. Protects puppy paws. Uses the best quality ingredients. Safe to lick. Safe sourcing from Auckland, New Zealand.
6. Max & Neo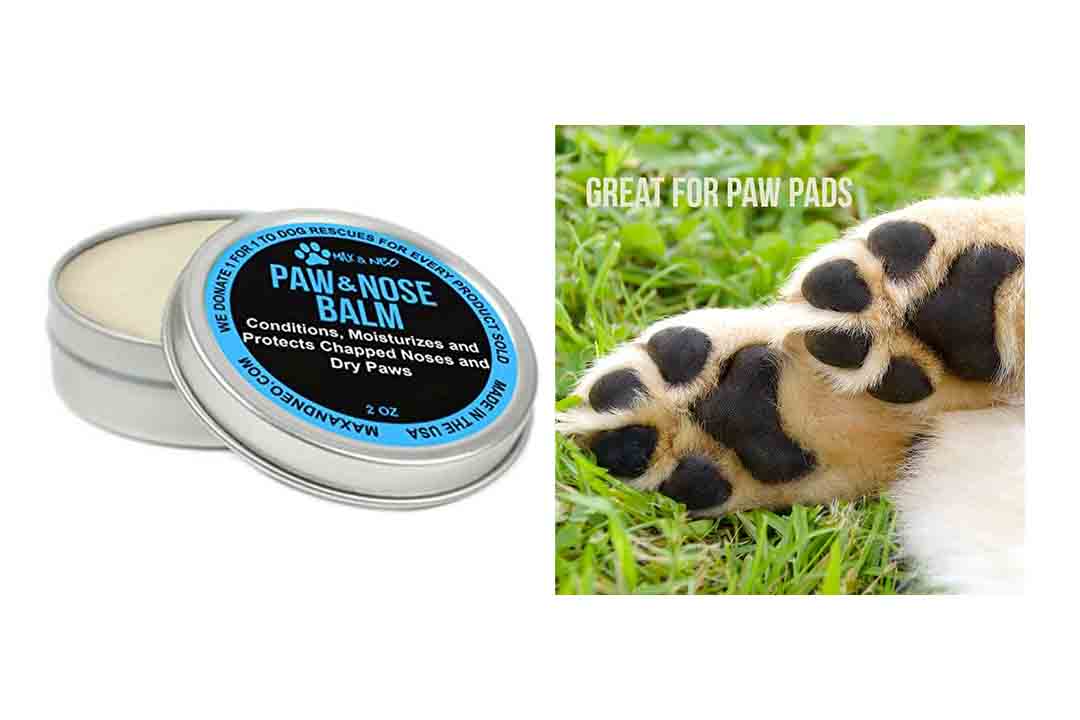 100% all-natural ingredients including beeswax, coconut oil, shea butter, vitamin E, avocado oil, and calendula oil. Calendula Oil is derived from the marigold flower. It has anti-bacterial, antiseptic, and anti-inflammatory properties. Apply directly and massage into paw pads. Soothes moisturizes and heals dry, cracked paws. Made in the USA. The balm is silky smooth, not runny like a lotion, and not too hard like a wax. Apply before going into ice or snow to keep it from sticking to pads. Safe for dogs to lick. Designed and manufactured using the best possible materials in Scottsdale, Arizona. For every product sold, Max and Neo donate one for one to a dog rescue.
5. Vet Pro Complete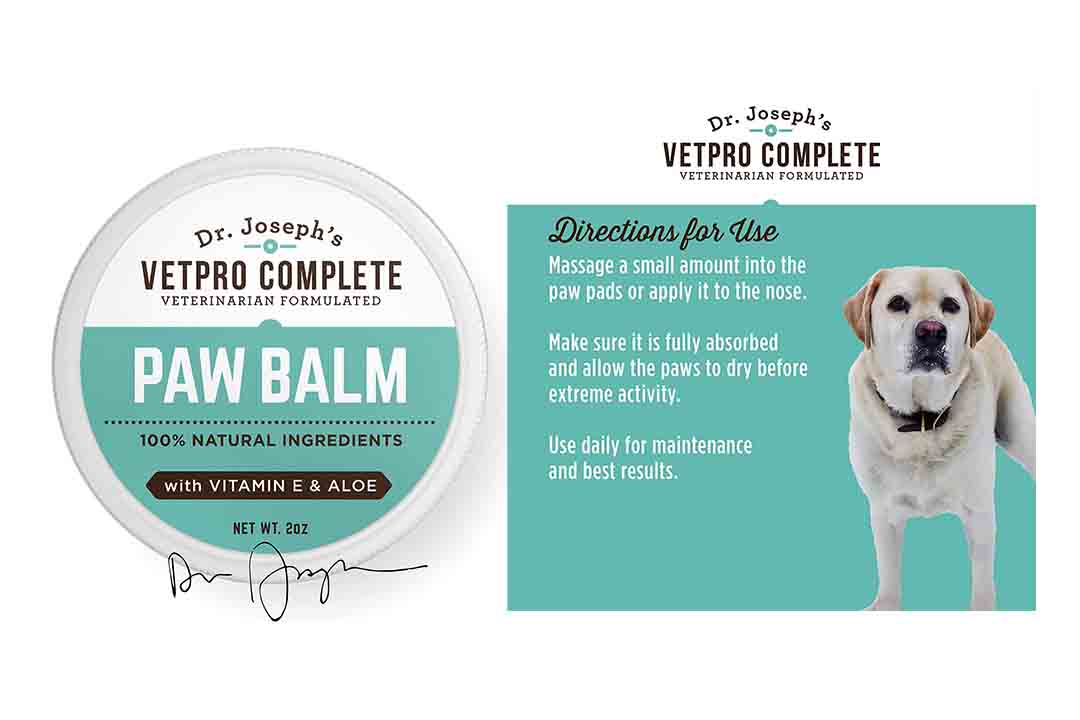 All-natural ingredients that include: coconut oil, sunflower seed oil, shea butter, white beeswax, candelilla wax, carnauba wax, and added bonus of aloe and vitamin E. Rich in oils to hydrate skin all day. Hypoallergenic and non-toxic. Relieves, repairs and heals dry, cracked paw pads. Massage a small amount into pads and allow them to dry. Use daily for best results. Protects from the weather. Made in the USA. Safe for all dogs. Formulated by Dr. Joseph, a vet with over 30 years of experience. Creates a protective layer on dogs' paws. 100% money-back guarantee.
4. Pet Head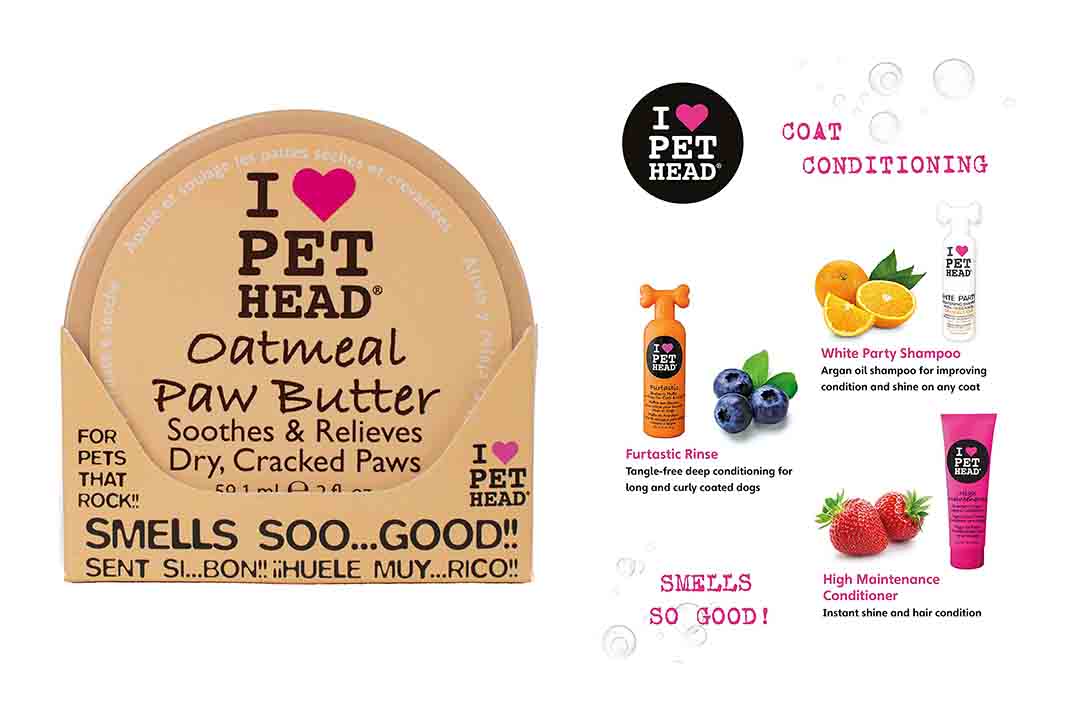 Combines mango, jojoba, shea butter, oatmeal, vitamins E and F, olive oil, and aloe vera to relieve and soothe dry, cracked pause. Designed to deliver comfort and protection with an oatmeal scent. Eco-friendly and wholesome. Safe if licked. High-quality ingredients. Gently massage into paws after walks. Protects from hot and cold weather. Manufactured in the USA. PH balanced for dogs with no petroleum derivatives or DEA. For all ages. Gentle, soothing therapy.
3. Baely's Paw Shield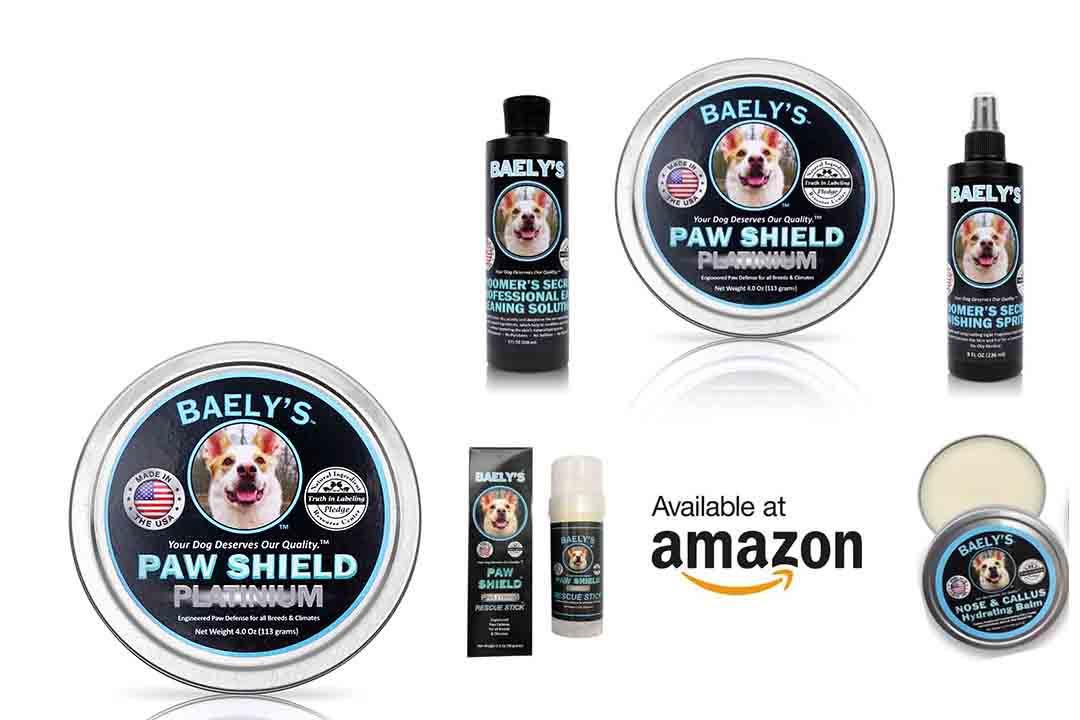 The all-natural premium ingredients are harmless if licked. They use the best premium plant butter and natural beeswax. Daily use soften calluses. Family owned and operated in Atlanta, Georgia. A high blend of melting point beeswax is designed to act as a buffer between paws and the ground. Apply prior to walks to keep paws hydrated and conditioned during extreme weather conditions. Keep paws warm and dry by repelling water. Apply daily to treat calluses, then only use every couple days to prevent more. Promotes quick healing. Beeswax blend encapsulates to protect in hot or cold weather. Non-staining. Solidifies instantly.
2. Pet Post Paw Protection For Dogs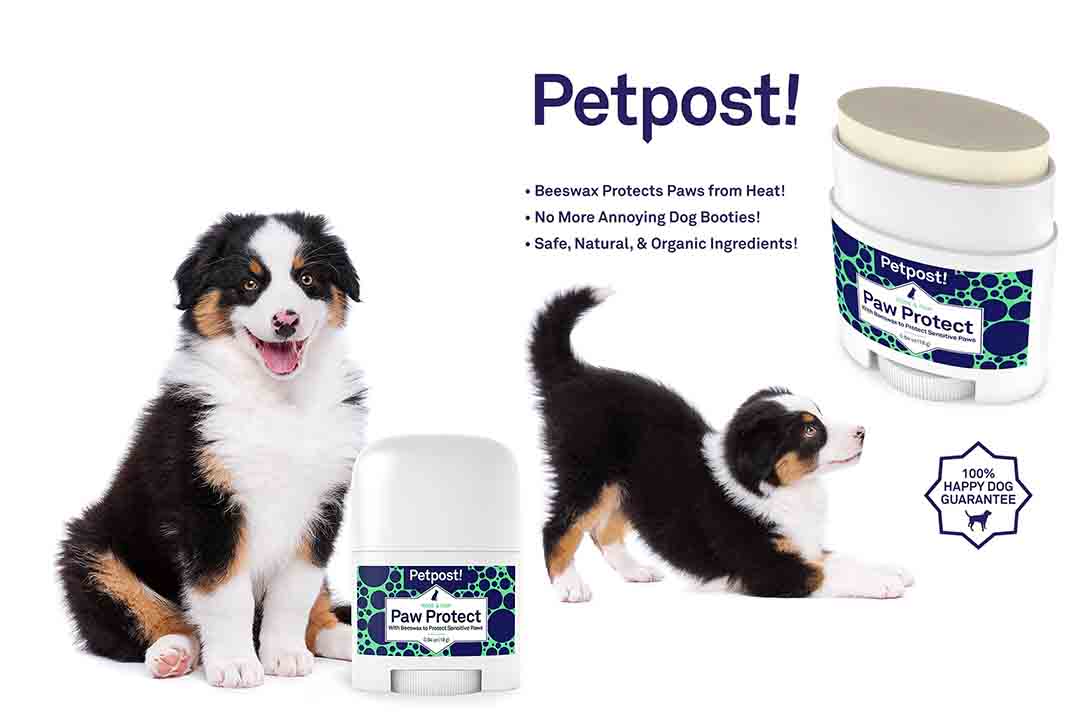 Their extra powerful, the special balm is a waxy formula that protects from heat and cold, Soothes irritated dog pads, is comfy for your dog and is made in the USA with safe, natural, certified organic ingredients. 100% Happy Dog Guarantee. Rub the stick of balm onto each paw, get hard to reach areas between pads. Use your finger to get between pads. Although organic ingredients are used, not intended for internal use, try to prevent licking. Wax coats pads to protect. Organic ingredients include sunflower oil, lanolin, beeswax, rice bran oil, mango butter, tocopherols, benzoin extract, triethyl citrate, rosemary extract, ylang ylang essential oil, lavender essential oil, and calendula oil.
1. Mushers Secret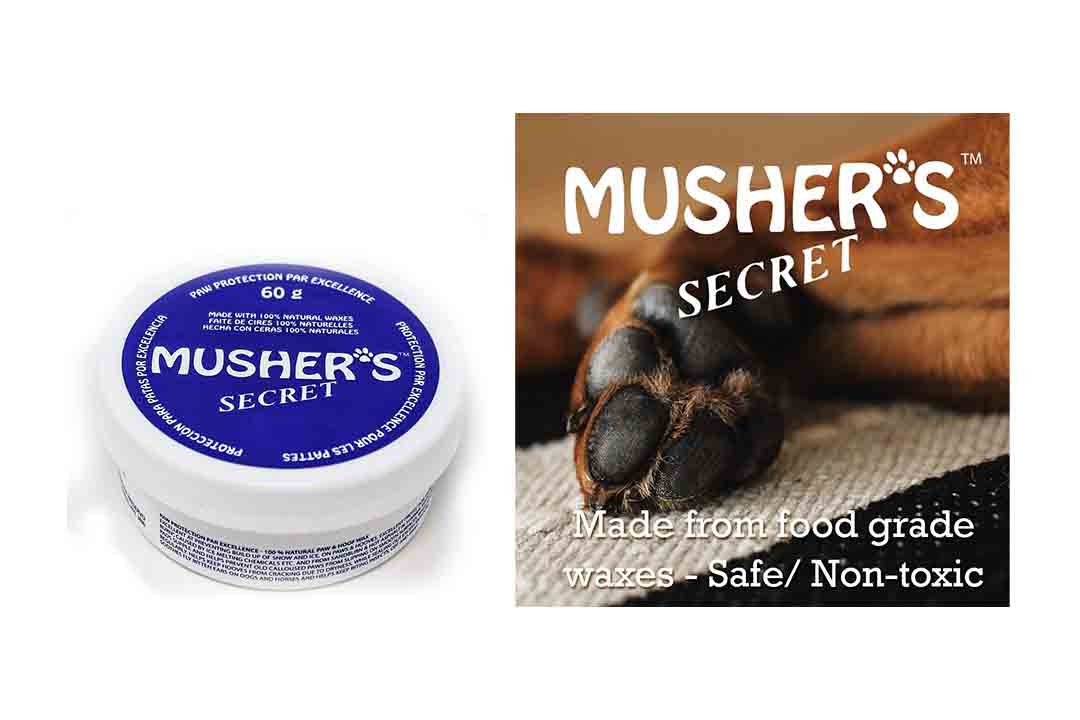 All-season paw protection. No nut, soy, or gluten. High quality 100% natural food-grade waxes, safe, and easy to use. Prevents dry paws and sand burn. Supports a breathable barrier for all weather. Simple, plant-based formula. Protects and conditions paws. Apply to pads and between toes before going outside. Protects and soothes with beeswax and vitamin E to relieve and condition dry, cracked pads. Semi-permeable, allows perspiration to escape but keeps pads supple, strong, and protected. Non-staining, fast-drying, and non-allergenic. Apply cream 2 to 3 times per week, more often in snow. Absorbs in seconds. Made in North America. If you're not satisfied, contact them to make it right.
Conclusion
Now, you know that your dog's pads need extra care. Not just if he gets cut on a piece of glass. They need moisture to prevent dryness and calluses. Probably the most important, he needs a barrier put between his feet and the cold, hot, or rough terrain that he walks on. Take care of your best friend by getting him some organic, easy to apply, moisturizing, healing, weather protection, infection defense dog paw balm.
Disclaimer:
Best Pet Pro is a participant in the Amazon Services LLC Associates Program. As an Amazon Associate, we earn from qualifying purchases made through our links. We only review products that we trust and recommend. Visit our detailed disclaimer to learn more.