Pet odors are among the things that make it uncomfortable and less fun to live in a house. They are usually as a result of the feces, vomit or urine that pets such as dogs and cats leave behind. With the right pet odor eliminator, you can keep your home free from these unwanted scents. Discussed below are the 10 of the best products you can use to eliminate the odors produced by your lovely ones:
List of the Best Pet Odor Eliminators of 2023:
10. Zero Odor Pet Stain Remover and Molecular Odor Eliminator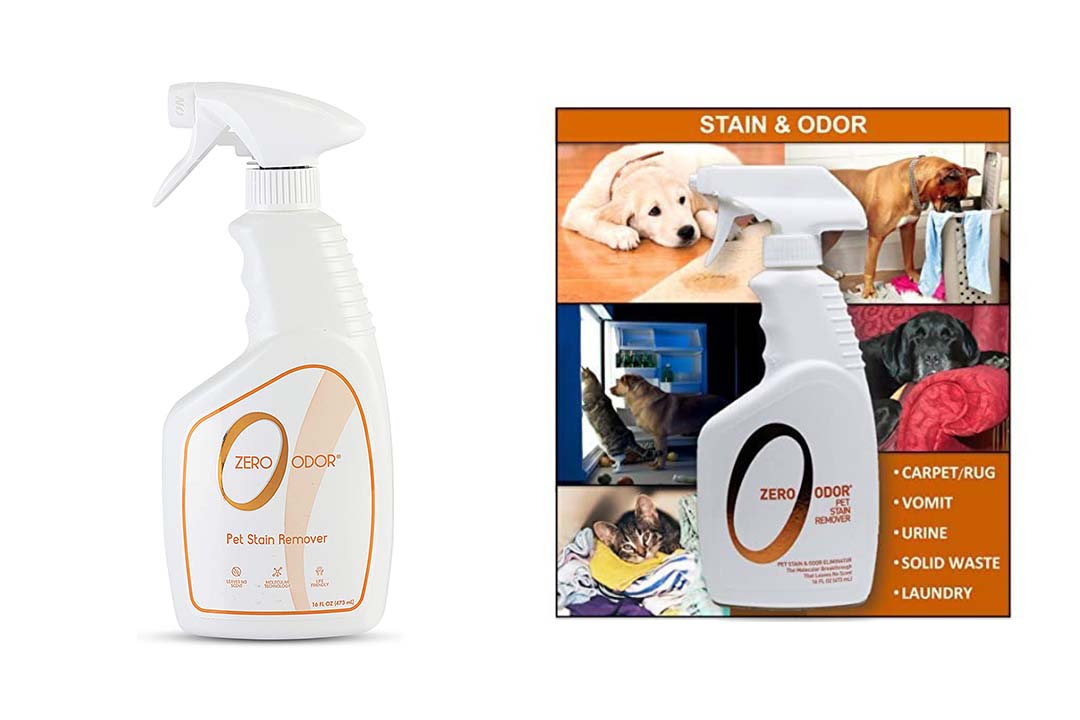 Zero Odor helps you remove organic pet stains and odors caused by urine, blood, vomit, and feces. With a patented odor elimination formula, Zero Odor can reach into fabrics to lift and remove organic pet odor and stains. You'll notice a slight tracer scent in the product that helps consumers know where they sprayed. However, the tracer scent disappears in less than a minute.
9. SIMPLE GREEN Outdoor Pet Odor Eliminator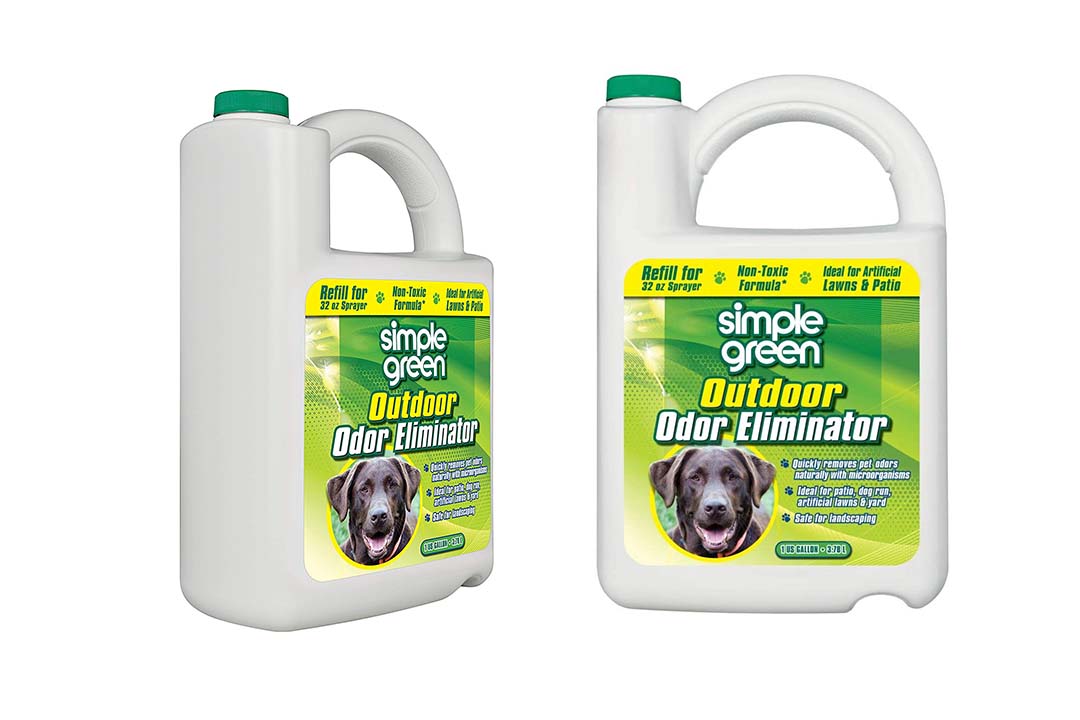 SIMPLE GREEN is ideal for quickly removing urine, stool, and vomit odors. The product uses powerful, natural microorganisms to counteract pet odors and leave behind a fresh, clean scent. As a non-toxic item, it is safer for use around pets, around kids and on lawns and landscaping.
With SIMPLE GREEN Outdoor Pet Odor Eliminator, you can keep your backyard and patio free of offensive pet smells for it to be fun and inviting. SIMPLE GREEN doesn't damage your landscaping. You won't have to worry about it staining your concrete, gravel, brick, wood or other surfaces when used as instructed.
8. Pet Odor Exterminator Candle Orange Lemon Splash Jar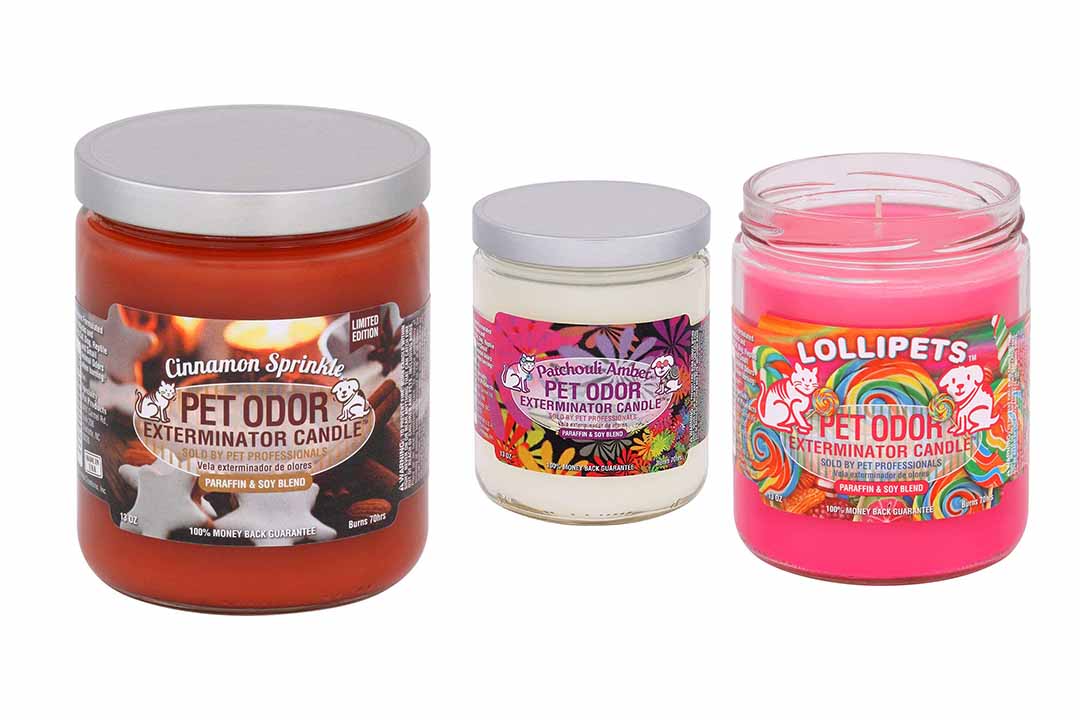 Pet Odor Exterminator can eliminate scents from pets, tobacco, and cooking instead of covering them up. Each 13oz jar candle can burn for at least 70 hours. Pet Odor Exterminator Candle Jar is excellent for combating and covering pet odors.
Pet Odor Exterminator combines soy and paraffin with powerful enzymes that work to attack malodor caused by animals as it burns. The candles guarantee to keep your work, or home environment always smells fresh and clean. The product features a pleasant Orange Lemon Splash scent and candles available in many appealing aromas.
7. NaturVet Yard Odor Eliminator Stool & Urine Deodorizer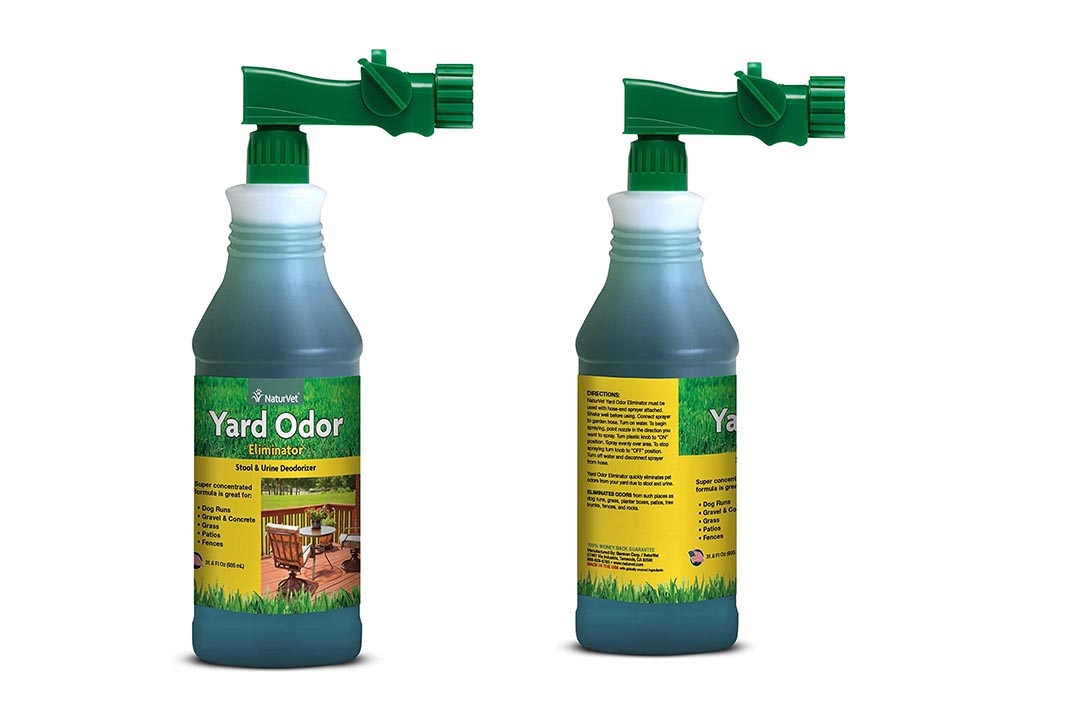 NaturVet Yard Odor Eliminator is great for eliminating odors in your yard caused by pets. As a safe to use formula, it reduces and counteracts the smell left by your pet's stools and urine. You can spray it on outdoor surfaces such as fences, grass, swings, plants, shrubs, dog runs, patios, patio furniture, and kennels.
The odor fighting formula comes in an elegant looking spray bottle that can easily attach to any garden hose for a quick and convenient application. Avoid spraying it directly on your pets. NaturVet Yard Odor Eliminator is a product manufactured in cGMP compliant, and an FDA audited facility.
6. Pet Stain & Odor Miracle – Enzyme Cleaner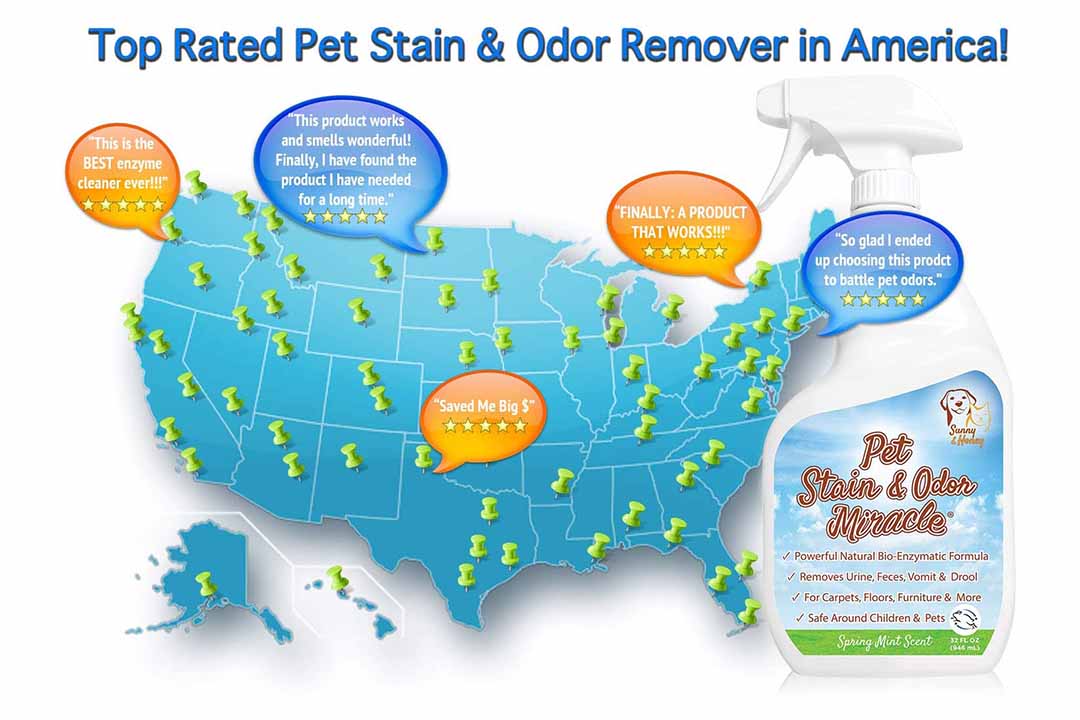 Pet Stain & Odor Miracle completely eliminates all pet odors and stains caused by urine, feces, vomit, and drool. As a multi-surface formula, you can safely use it on carpets, car upholstery, hardwood, crates, pet beds, furniture, leather, and rugs. The product comes formulated with a powerful natural enzyme formula.
5.
Hamilton Beach TrueAir Air Purifier
Hamilton Beach 04384 is an air purifier and odor eliminator with proven zeolite technology for countering persistent pet odors. The 99-Percent HEPA filtration permanent filter helps you save up cash when compared to a replacement filter. 04384 also comes with two replaceable carbon zeolite filters eliminate pet odors.
04384 guarantees effective performance when used on 140 square foot rooms. The high-performance purifier features a permanent pre-filter for capturing large particles and pet hair. Not only is Hamilton Beach 04384 compact and quiet, but it is also versatile. You can use it horizontally or vertically
4. LEVOIT LV-H132 Air Purifier and Odor Allergies Eliminator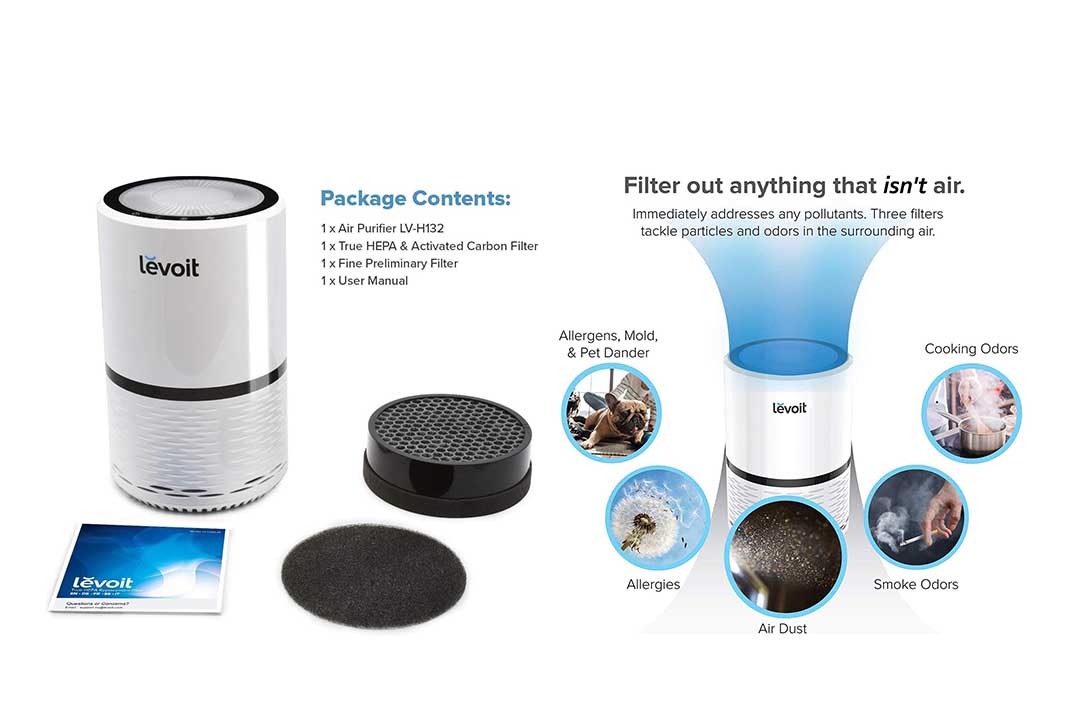 LEVOIT LV-H132 is ideal for wildfire smoke and ashes and is an excellent choice for odor allergies. The air purifier comes with a 3 Stage Filtration System that includes a Pre-filter, Activated Carbon Filter and True HEPA Filter. You can use it to get rid of 99.97% of dust, pet dander, pollen, mold spores, smoke, and odor.
LV-H132 can filter particles as small as 0.3 microns and has a gentle night light with two brightness settings. Count on it to quietly operate throughout the night. LEVOIT LV-H132 Air Purifier also features 3 Speed Settings (low, medium, and high) suited for various conditions.
3. Angry Orange Pet Odor Eliminator 8 oz. bottle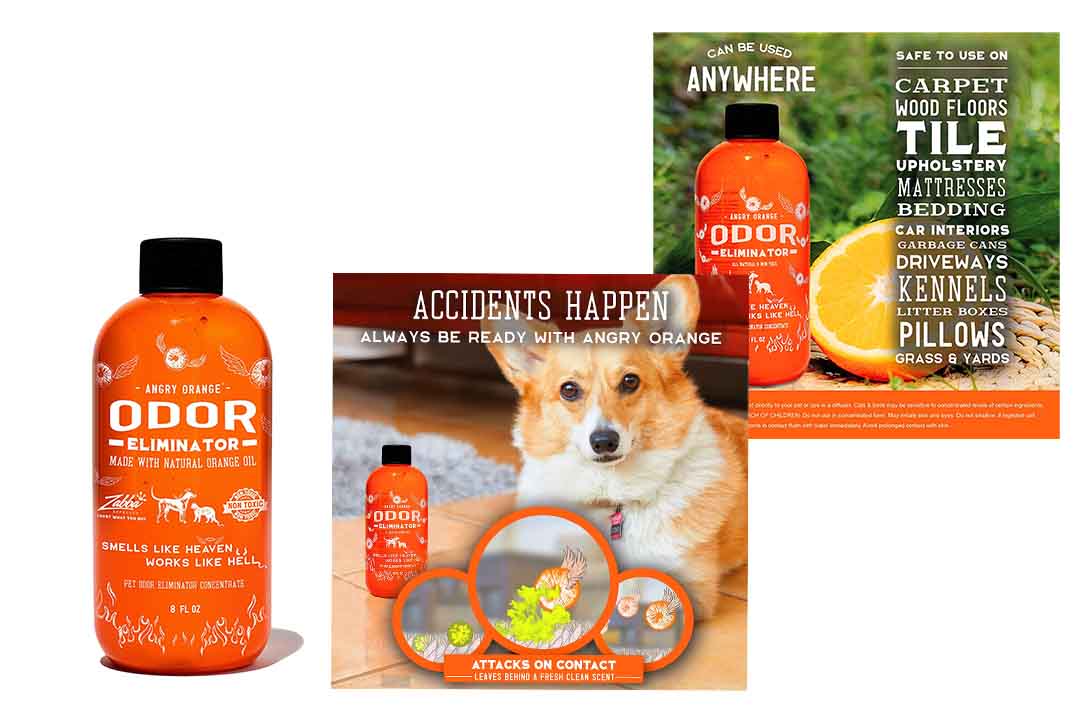 Angry Orange is a commercial grade citrus odor eliminator that promises to get rid of the toughest pet odors. The product is safe for use in both residential and industrial applications. As biodegradable and non-toxic odor eliminator, Angry Orange comes from oil found in orange peels.
Angry Orange meets the FDA-GRAS standards. You can use it at home on the carpet and tile or in the yard where pet waste odor is an issue. You can also rely on it to counteract the ammonia and methane odors found on pet waste removal containers and kennels.
2. UV Flashlight Blacklight UV Lights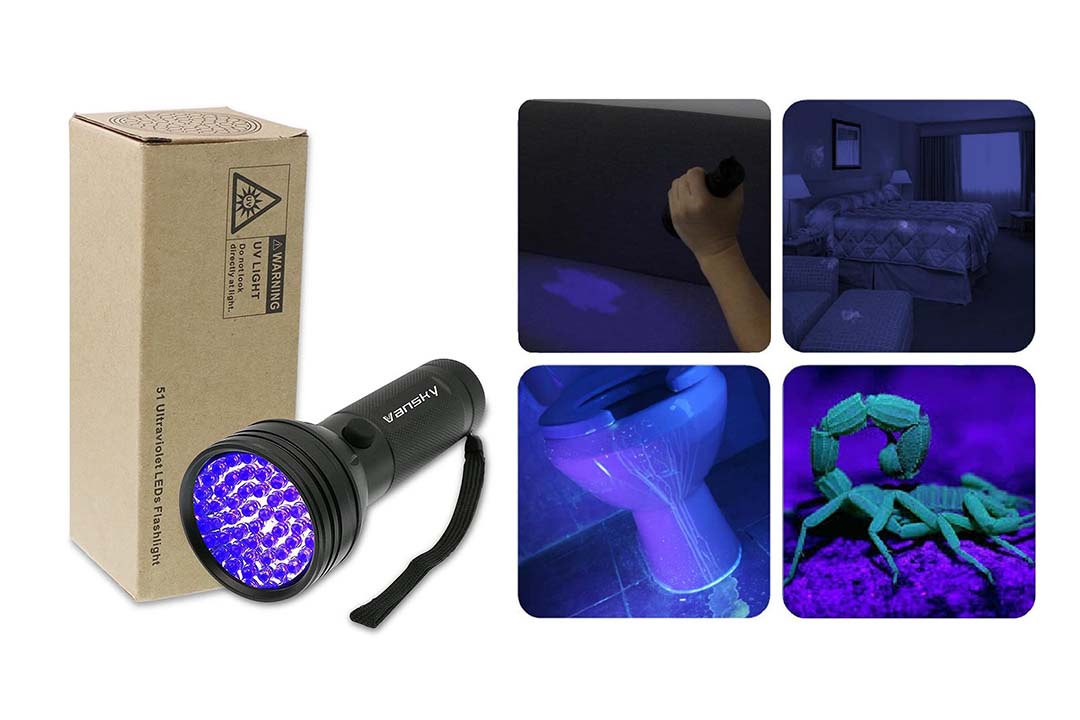 UV Flashlight Blacklight is perfect for detecting and revealing pet stains that you can't see with a naked eye. The UV Light comes with 51 UV LEDs that are 30 percent brighter than other residential lights. You won't have to crawl around the floor sniffing for pet stains when you're using this detector.
1. Rocco & Roxie Professional Strength Stain & Odor Eliminator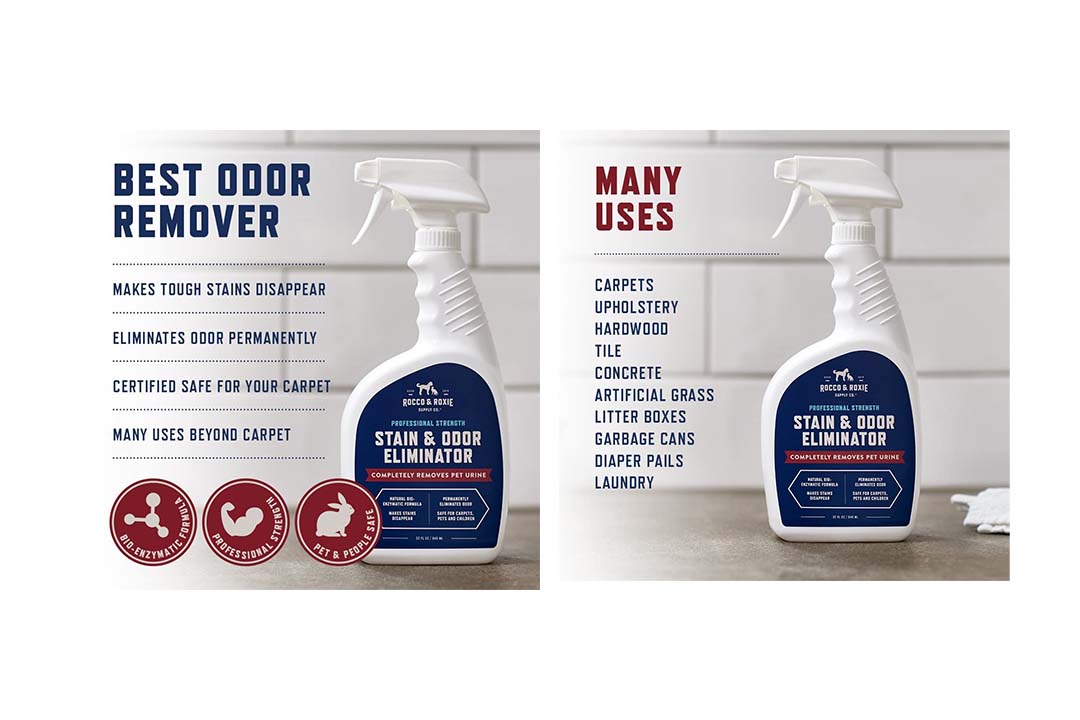 Rocco & Roxie Professional Strength Stain & Odor Eliminator is perfect for removing stinky pet urine, vomit, and feces. The professional strength formula contains natural enzymatic bacteria activated on contact with stains and odors. The product also feeds on ammonia crystals and organic matter to completely get rid of them.
Rocco & Roxie Professional Strength Stain & Odor Eliminator is safe to use around pets and children since it has no hazardous propellants. You can use it on carpets, furniture, floors, and clothing. The product also works well on all pet living and sleeping areas.
Conclusion
A good pet odor eliminator shouldn't mask or cover up odors with perfumes and fragrances. To use it, spray in the air and on surfaces in any room. The product should also be non-allergenic and biodegradable. Always choose one that is safe around pets and leaves no scent behind.
Disclaimer:
Best Pet Pro is a participant in the Amazon Services LLC Associates Program. As an Amazon Associate, we earn from qualifying purchases made through our links. We only review products that we trust and recommend. Visit our detailed disclaimer to learn more.